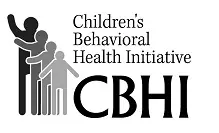 As part of our efforts to share best practices and information, we'd like to draw your attention to a terrific new resource produced by the Massachusetts Child Health Quality Coalition, Communication Matters: A Guide for Sharing Information about a Child's Care. 
www.masschildhealthquality.org/wp-content/uploads/2014/06/Communication_Matters1.pdf 
The guide provides information to support communication among four teams:
Children, youth, and families
Primary care providers
Behavioral health providers
Schools
For more information about the Massachusetts Child Health Quality Coalition, visit www.mhqp.org.
 We hope you find this resource helpful and ask that you please share this link with others who may be interested in this important work. 
Thank you for everything you do each day for the children and youth of the Commonwealth.
Emily E. Sherwood
Director, Children's Behavioral Health Interagency Initiatives
Executive Office of Health and Human Services